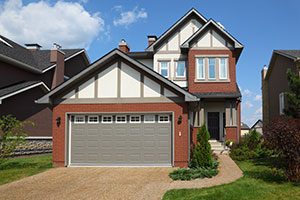 Many homeowners in Washington don't realize that their houses are split in two. Today, garages have become the places, which host many different activities. They can be transformed into gyms, offices, storage rooms, play rooms or the place where you do your laundry and keep the tools. In reality, they host the cars of the family as well as many more activities since there is never enough space within the actual homes. This is happening for a long time and suddenly homes have expanded since garages became vital parts of each house as well and garage doors the main entrances.
Keep your loved ones safe from the garage door
If you are having friends over in your garage, you should make sure the mechanism works fine because you want to avoid accidents and want to make sure that you can have the door open if you want to. So, before you send out the invitations, check all the garage door parts and repair the damaged components.
Improve the quality air of the garage by cleaning well the floors, the garage door and wiping off the lubricants, which release funny smells. Your garage must be neat and the things in order and dusted to ensure that your friends won't suffocate.
Enjoy your party without ending the night with tears. Avoid doing barbeque underneath the open garage door and discourage your friends from standing at that particular point as well regardless if you did garage door opener sensors maintenance yesterday. You never know with machines.
Keep the remote controls in a safe drawer and not on plain sight because someone may drop it or press the button by mistake. It doesn't take long before an accident happens.
If the temperatures are peculiar this time of year in Battle Ground, you will confine your little gathering indoors and you will surely want a friendly environment with excellent temperatures. Hence, you must take care of the insulation of the doors keeping in mind that this action will also keep your wallet warm.