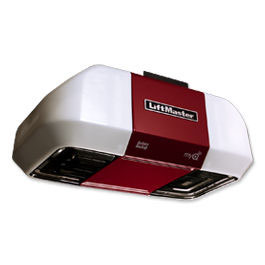 At Garage Door Repair Battle Ground, we understand that you need a reliable garage door opener to make your life easier. Fortunately, we stock all of the major garage door opener brands at our garage door company. Every licensed garage door contractor that works for us is also skilled in every aspect of garage door care, from installation to repair. Installing garage door openers is also one of their specialties. We are available for emergencies, and we can even provide you with same day service.
Brands We Sell
At Garage Door Repair Battle Ground, we are authorized to sell all of the major brands of garage door openers. These top brands include:
*Sears
*Marantec
*Craftsman
*Chamberlain
*Liftmaster
*Genie
Everyone is familiar with the well known brands Sears and Craftsman in Battle Ground. Liftmaster is also a highly reliable brand that has been around for decades, and the same can be said about Genie. Chamberlain and Marantec are also customer favorites and always deliver excellent quality. Each of these brands makes all three types of garage door openers. These types are the belt drive, chain drive and screw drive.
A screw drive opens your garage door by way of a lifting device that runs along a threaded steel rod. A chain drive uses a chain to open your garage door and keep it on its track. A belt drive in Battle Ground might be the best option if anyone in your home or nearby is sensitive to noise, though. This type of garage door opener works very much like a chain drive, only with a rubber belt instead of a chain. This allows it to be nearly silent. Every garage door contractor at Our company is skilled in installing all three types of garage door openers.
When you decide to have a quality garage door opener installed, please refer to our contact information.