If you think paying for garage door maintenance is an unwise decision, think again. Our company offers maintenance services to ensure that the job is done properly. We understand how not all homeowners are well-acquainted with the different parts of the door of a garage. Not everyone who owns a garage knows how to do the necessary adjustments, cleaning, tweaking, and lubricating to keep the door and door opener running at their optimum condition. Our technicians are not only experts when it comes to doing garage door repair. They also know how to prevent the reasons for needing such repair.
Maintenance that Means Savings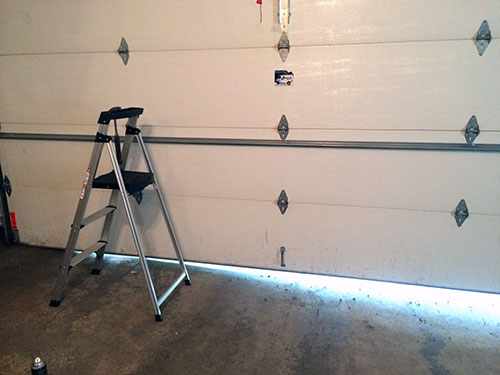 Naturally, you might think that a maintenance job done on your own will be cheaper or not even cost much. You have to consider, though, that the maintenance routines you are implementing may not be helping you preserve the condition of your door or door opener. In some cases, you may even be facilitating the development of defects and damages. Improper garage door track adjustments, for example, can lead to problems with your door's balance and cause problems to your door opener. The damage created will eventually cost you more compared to the fee you pay for professional maintenance.
If you decide to tinker with the electronic components of your garage door opener, you may unwittingly cause problems that will be difficult to troubleshoot and further require a full replacement. Our experts at Garage Door Repair Battle Ground possess the adept training and experience to ensure that a maintenance routine leads to benefits instead of aggravating already existing problems on your door or door opener. In addition, we apply state of the art tools for the job. You may have never truly checked the rollers, chains, cables, and other partially and fully concealed parts of your door,since you don't have the right tools and knowledge on how to properly accessthem.